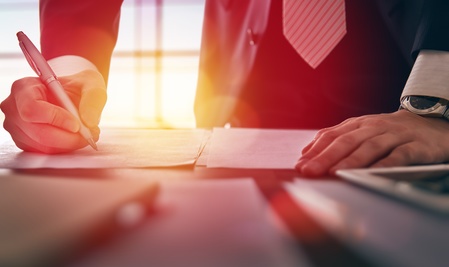 Finding the right staff to implement an important project can be a real challenge sometimes. Do you go to market and hire, or train someone? What if this new business doesn't work out, though? And what if you invest two years of development in a promising candidate… only to see them waltz off to a competitor at the end of your expensive training?
 Read our Whitepaper on Staff Augmentation.
British C-suites are waking up to this issue, their senses sharpened after years of tight economic times. As growth returns, it's clear that the best way to maintain profit is to keep overheads as low as possible.
Welcome to the world of staff augmentation, an increasingly popular way of curbing costs practiced by The Times Top 100 firms and even smaller outfits. As with any commercial arrangement, the devil is in the detail. Having a badly drafted contract is a recipe for staff augmentation disaster.
We've worked with some highly successful clients on their staff augmentation strategies, and acquired some insight into current best practice as a result. As an example, Europe's largest energy services provider Veolia Energy worked with us to introduce a new solution that gave employees extra desktop functionality. It involved us managing multiple contracts with numerous software and hardware companies. In this case, transparency was key: we were transparent throughout the process about licensing costs and reporting.
Here are our recommendations on how to craft the best possible contract you can have with any prospective staff augmentation partner.
First and foremost, a great staff augmentation SLA should be as transparent as possible, especially around cost. Even better – try and agree on a budget cap

It's going to give you huge peace of mind if there's a clear get-out clause. If the relationship isn't working, you need to ensure you can exit the contract. This is fair on both of you, as sometimes it can be a two-way street

Useful KPIs that track employee activity against internal and project metrics are going to be useful to both parties

Avoid numerous contracts; they invite confusion and double-billing. It's better to have one over-arching 'umbrella' agreement

Finally, think of the carrot as well as the stick. Try and share the risk. And the contract should reflect a shared relationship that balances risk and reward for both parties. 
Do all of that, and your contract will serve its purpose: helping you get the most out of your deployment of this great business strategy.