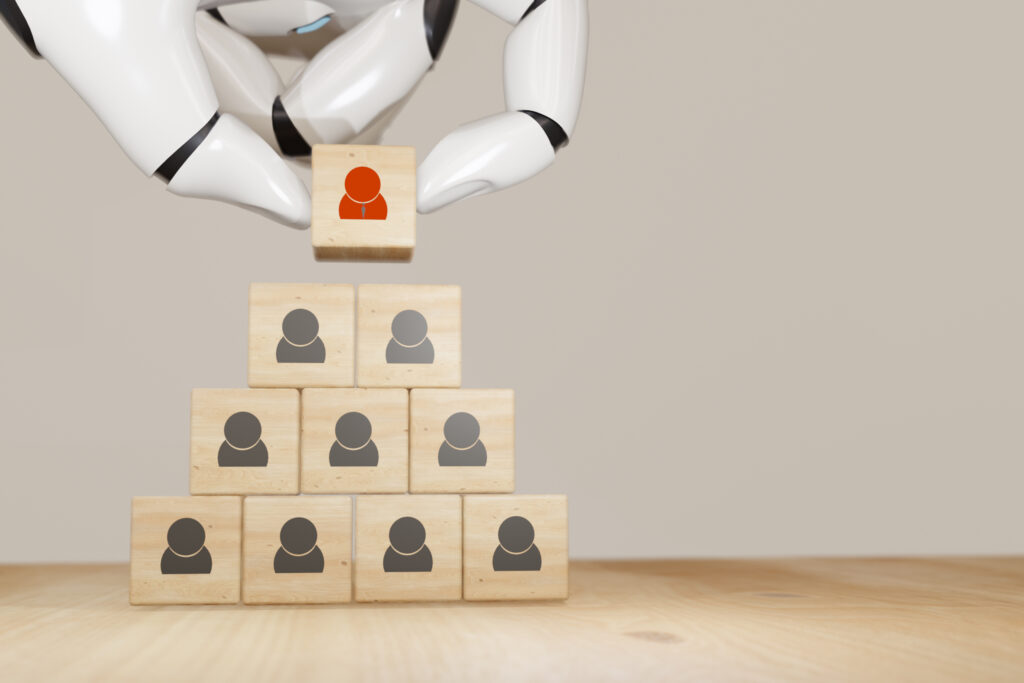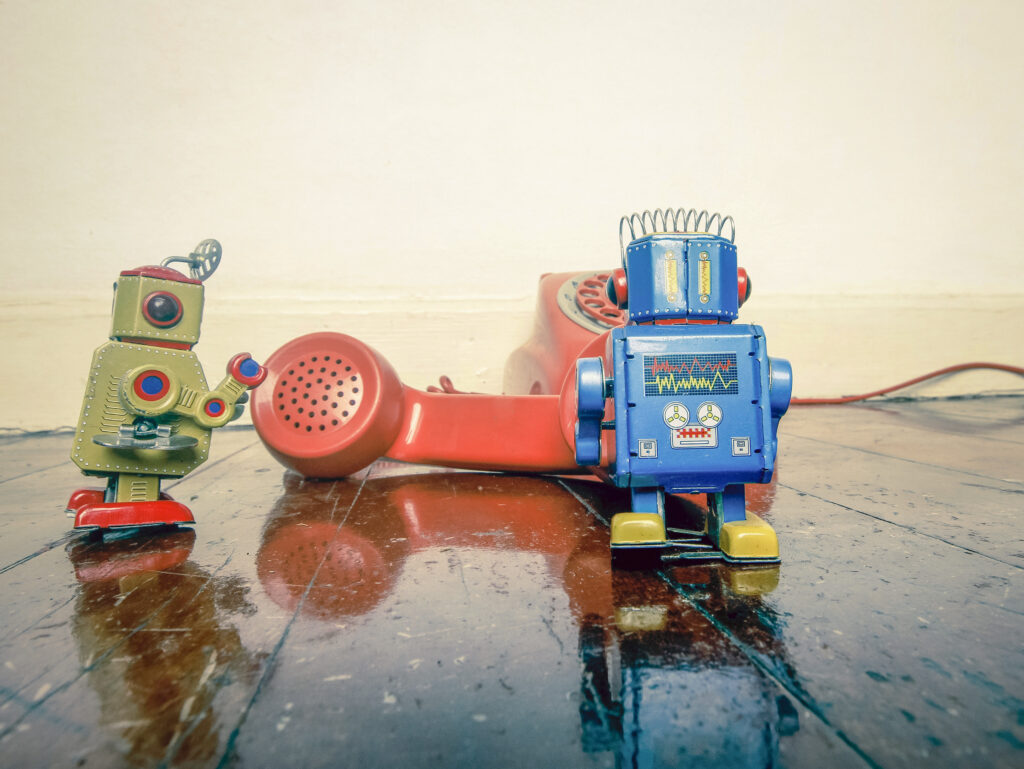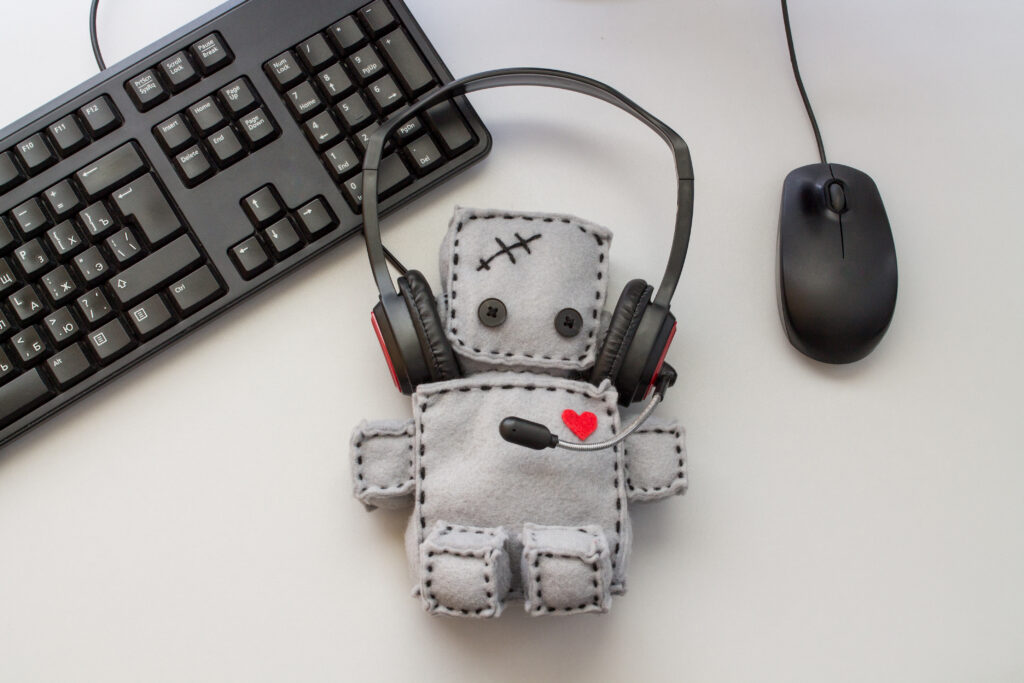 FINANCE
Finance departments most often have to perform a lot of manual and time-consuming administrative tasks. Software robots can help them do things like ensure smooth invoice registration, automate various reports, improve clients' payment discipline, and streamline bank statement booking.
HUMAN RESOURCES
HR departments accompany employees throughout their employment relationship, and many of their administrative activities are time-consuming. The robot can handle basic resume screening, provide all necessary administrative and technical support for new hires, process monthly payroll, conduct administrative tasks involved in offboarding, and much more.
CONTACT CENTRES
Contact centres are constantly striving to improve their customers' experience. Software robots can assist agents during their communication with clients by providing help or by directly performing client requests (e.g., finding out the current stock in the warehouse) as well as after the call when it is necessary to complete the administration processes (such as processing purchase orders and running any required processes).
SHARED SERVICE CENTRES
Shared Service Centres (SSCs) and Global Business Services (GBS) strive to optimize operations, improve cost efficiency, and increase internal productivity. Software robots allow them to gain valuable business benefits, significantly reduce customer service response time, create innovative products and services, streamline internal processes, and improve interaction with customers and partners.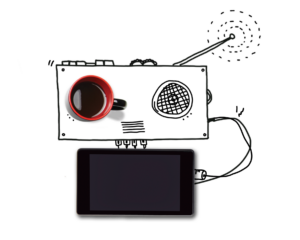 CASE STUDY – Kofola "hired"
a cloud robot to do a robotic job
Employee termination doesn't sound like something too complicated. But let's pause for a moment. Every Kofola employee uses dozens of systems. For Kofola IT specialists, these were routine tasks which further increased the likelihood of making errors. A reverse analysis revealed that cumulatively these activities "cost" the IT department one month of work a year. This was enough to consider investing in their automation.
INCREASE IN PRODUCTIVITY RPA implementation in your company will significantly speed up processes and increase the amount of completed work.
COST REDUCTION RPA integration into processes reduces operational costs.
MAKING LOW-ADDED VALUE OF THE PROCESSES MORE EFFECTIVE Employees can focus on processes that require more operating creativity.
SCALABILITY AND EFFECTIVENESS RPA helps you to better manage work load or seasonal fluctuations in your organization.
ERROR REDUCTION AND VARIABILITY RPA increases the quality of processed transactions. It will also reduce process variability to a minimum-
IMPROVED CUSTOMER EXPERIENCE RPA improves and speeds up communication or processing requests and increases customer satisfaction.
WE COMPARED THE INVOICE PROCESSING BY A ROBOT AND A HUMAN
We found out that when it comes to invoice processing, a robot saves 50% to 60% of the working time of a human. In one hour, the robot can process 31 to 37 more invoices.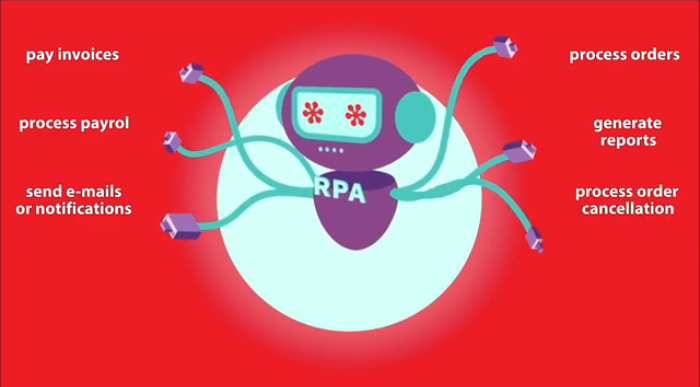 WHEN IS RPA AS A SERVICE SUITABLE FOR YOU?
If you have already decided to introduce the robotic automation of your business processes into your company, the next thing you have to decide is whether the installation will be on-premise or as a service (aaS). In the case of RPA as a Service, i.e., when the service is outsourced, the robot that we create will remotely connect to your business environment within specified time windows. It will securely process the tasks specified by you directly in your environment and then disconnect once the job is done. You do not have to worry about licensing and technical support for the whole process. When it makes more sense to use RPA aaS?
1
If you don't have a large IT department.
2
If, for capacity reasons, your employees cannot manage the process.
3
If you want to leave the entire process automation management to the experts and focus on your core business.
4
If the process to be automated does not require a 24/7 operation.