PlateSpin as a Service by Soitron
From 12-13 December 2017 Micro Focus, our premium partner, organized ITOM and ADM Customer Forum in Vienna.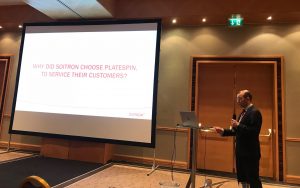 Managing director of Soitron UK, Daniel Olsson, shared best practice in infrastructure transformations and data centre migrations and talked about our PlateSpin as a Service offering.
The challenge
Soitron needed a solution to assist our customers in infrastructure transformations that do not have the common pitfalls. Most importantly, during any migration we need to minimise downtime of any service in the data centre. We also need:
* to increase predictability on time and budget,
* to reduce complexity and technical dependency,
* to increase scalability,
* and to help customers to move to the cloud faster.
We were looking for a multiplatform server portability solution…
Why we decided for PlateSpin Migrate?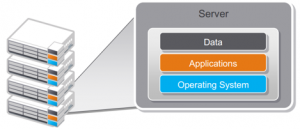 In Soitron we know it is all about managing workloads. The PlateSpin Migrate solution is a powerful workload portability solution which remotely decouples workloads from their underlying server hardware (including operating systems, middleware, applications and data) and streams those workloads over our customer's network between physical or virtual targets – all from a single point of control.
With the solution you are provided with the highest level of speed and automation for workload planning, testing and migration.
How can you benefit from the solution?
With PlateSpin Migrate you will:
* Minimise downtime: You don't need to take your production server offline for the whole of the migration process. It's only offline for a few minutes during the final update. Incremental replication keeps cutover times to a minimum.
* Minimise risk: PlateSpin Migrate allows us to run extensive testing and perform a dry-run before we undertake the actual migrations. As a result, nothing is left to chance: we know exactly what is going to happen.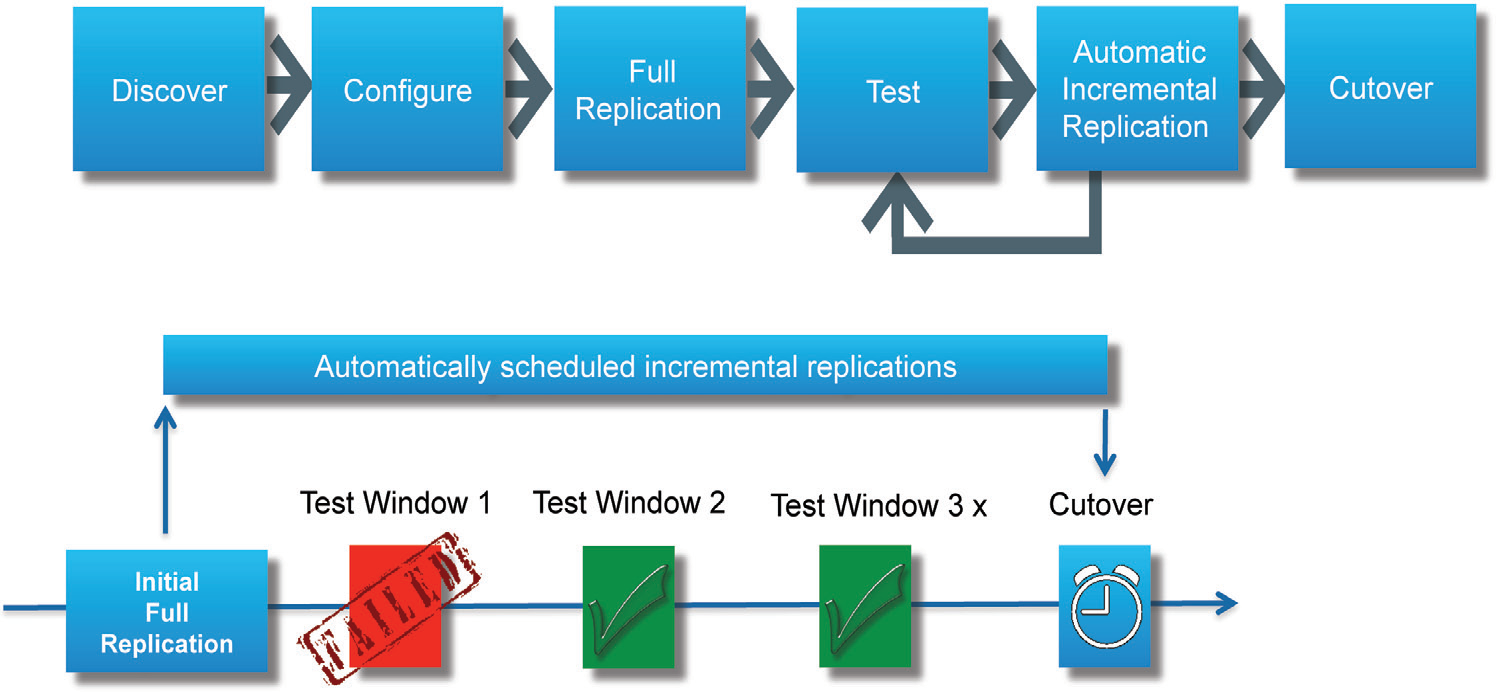 * Maximise predictability: Keeping to budget is a major concern for most organizations. Most transformation projects go over time and over budget due to errors and poor planning. Migration projects are often outsourced to the lowest bidder. Need for automation and predictable costs.
* Minimise complexity: Need a single solution that supports every migration scenario (Windows / Linux, physical, virtual and cloud)? You get one toolset for any migration.
Why to choose the PlateSpin as a Service by Soitron?
* You get cost effective and comprehensive service offering.
* We help you to move faster to the cloud.
* There is no need to train your resources in PlateSpin, we will work as an integral part of your team (reporting to the architect and project manager).
* Our service enables you to make efficient use of your resources and budget.
* We operate a 24/7 model that normally require X number of FTE on average, most cut-overs take place over the weekend.
* We offer a direct start.
Do not wait any longer and check our solution offering or contact us directly and we will discuss your needs, non-binding consultation.