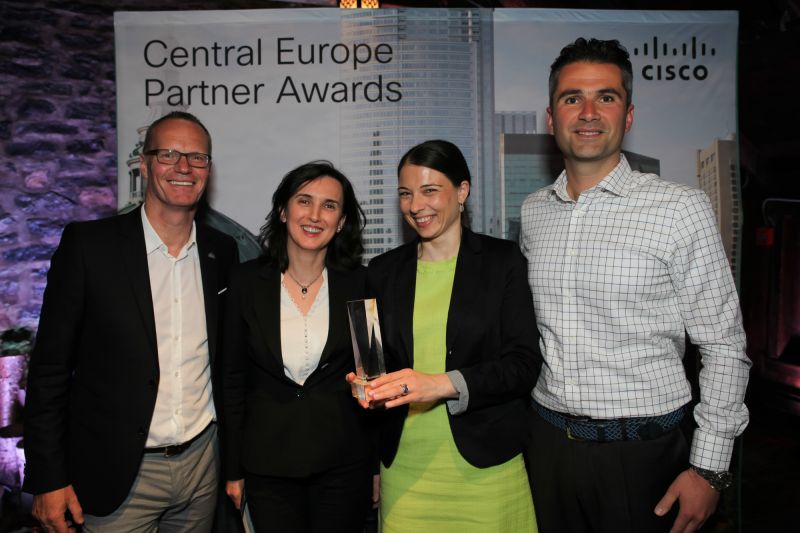 May 12, 2015 – Soitron has just received the Cisco Architectural Excellence Collaboration Partner of the Year award for the EMEAR (Europe Middle East Africa Region) and SEE (South East Europe) at this year's Cisco Partner Summit 2015, held in Montreal, Canada.
Peter Hajdu, Cisco's Director and General Manager, South East Europe, commented, "It's my honour to recognise that this Award is presented to Soitron for the expertise, professionalism and passion in helping customers to build a competitive advantage thanks to smart use of Cisco solutions. This award highlights Soitron's outstanding achievement in delivering video and collaboration solutions to solve customers' business challenges."
Cisco Partner Summit awards reflect the top-performing partners within specific technology markets across all geographical regions. All award recipients are selected by a group from Cisco's Worldwide Partner Organisations and regional executives.